Aaron said this was the best sandwich joint in Point Loma, so I had to check out Con Pane (translation: with bread).  I tried to go here last Wednesday, but alas they are closed on Wednesdays.  So I ventured out today to taste the delights of ConPane.  Here is the front door view: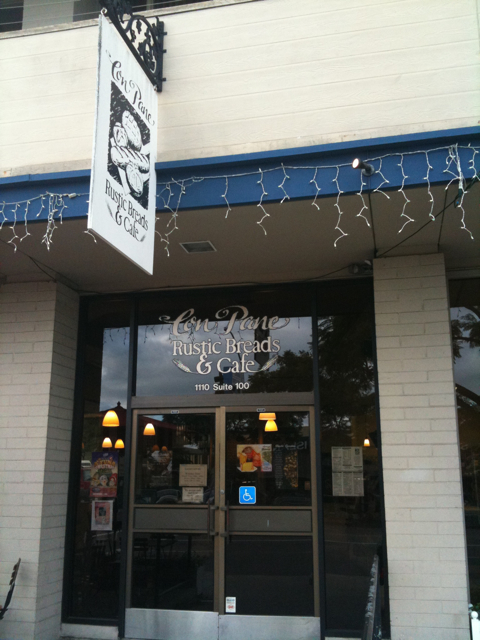 I studied the menu for awhile before deciding on the turkey cobb.  I was fanstastic, the bread was exceptional.  They don't take any credit cards, cash only, but it was worth it.  This is a business that can write their own rules due to their expceptional product, in this case bread.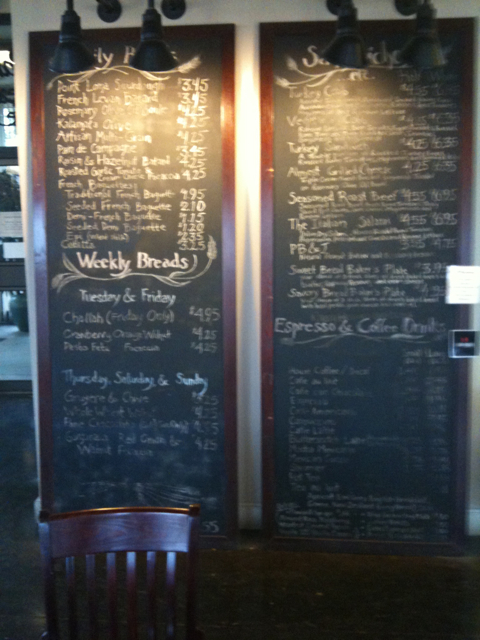 The open kitchen offers a nice view of the bread making in progress.
I had the Kalmata Olive bread and it was amazing.  Ever since my trip to Spain I am a devotee to Kalmata Olives and to bake them into good rustic bread is a match made in heaven.   I had to leave with a loaf of Kalmata bread which I enjoyed later with some wine and brie cheese.