I arrived yesterday afternoon at Campland Mission Bay and after driving around the campground about 4 four times and getting warned that I was driving too fast, I settled in on a spot, at first I went for the beach view site, but the Dutchess would be facing the wrong way.  So after a couple more drives around I found the Bay View sites and settled on E24.  I'm very happy with the setup.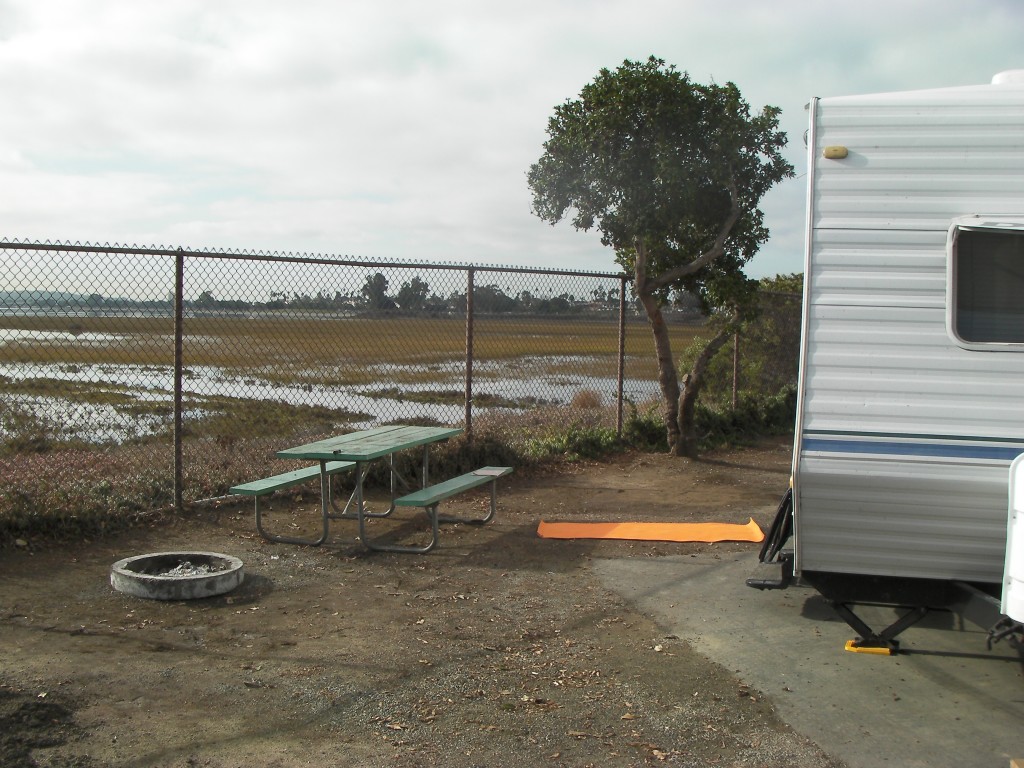 You can see it has a nice fire ring and I got some room to practice yoga in the morning.
My view when I walk out the door in morning.  I've found the first sight I see in the morning sets the tone for the rest of the day.  To wake up to Mission Bay, with ducks and birds greeting me is how I want to start the day.  This is just how I imagined campland to be, a view of the water, tranquil and the perfect way to start the day.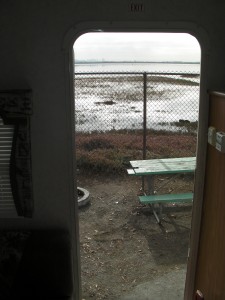 You can see the view is just as good from the bedroom window.  I'll peek out the blinds in the morning and see Mission Bay, no alarm clocks just the sun to wake me up and then I head over to the new Secret San Diego Office.  The ideal day is coming along well.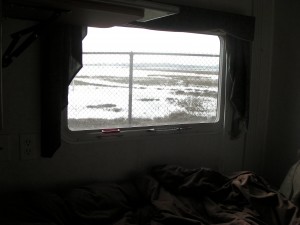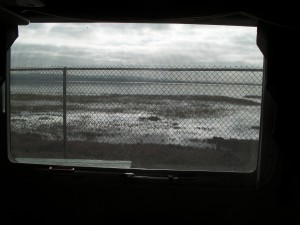 Last night Aaron came by with Pad Thai and beers, it hit the spot, it was great to see my friend and talk about the great opportunities and future to come.