After waking up to a Mission Bay view and a morning session of yoga, it was time to go into the office.  Not just an office but the Secret San Diego Headquarters.  It's been years since I actually had an office, working from home has its' perks, but I miss an office, the separation from home and work it provides and the company of like minded peers…that all changes today. After a quick 10 minute drive across Mission Bay, passing Sea World I arrived. On cue Aaron rolled up. Here is where I will be working: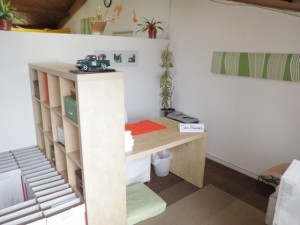 How's this for a view, it's going to be tough not to stare out this window all day: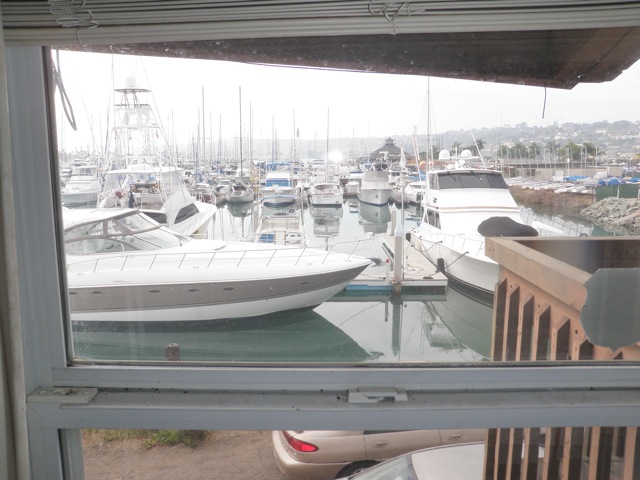 It's hard to convey how much this generous gesture means to me, but my good friend and peer Aaron kindly gave me a place to put my Mac, not just any place, but a beautiful view out onto the harbor and for it I will forever be grateful.  While the place is amazing, the big bonus though is having a peer to consult with on projects.
Here's Aaron working on some weird car part:
It will be Aaron, his associate Shawn and I in this roomy second story hideaway.  Legend has it that Dennis Connor once occupied this very office with his yacht pulled up along the side.  Shelter Island is a boating community, marine supply stores and offices dot the streets and sailors abound…I could really see myself in San Diego for the long term.