Jeremy and Marie invited me out to camp with some friends at:
Hidden Valley Campgrounds
27173 144th Avenue Way
Welch, MN 55089-4401
(651) 258-4550
www.hvcamping.com
This was the family woodstock of campgrounds, people and campers everywhere.  I had one of the best times of my trip here.  Magic's friends held a great spot next to their camp for me: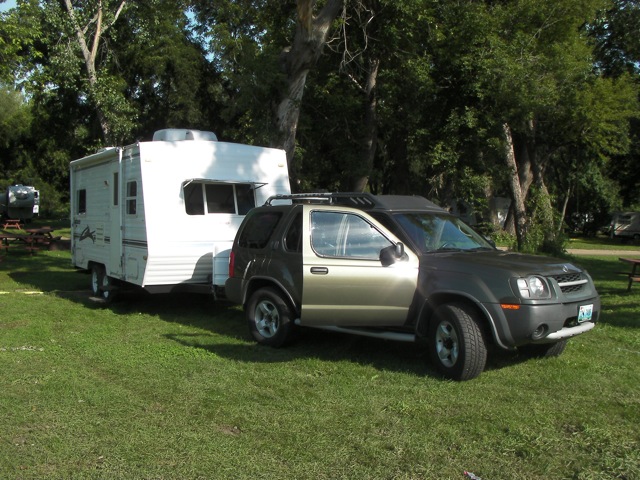 The toga/birthday party made for a fun time, here is Magic and Maire getting ready:
They got this crazy idea to spike the hair, turned out great:
They hooked me up with a toga sheet at well: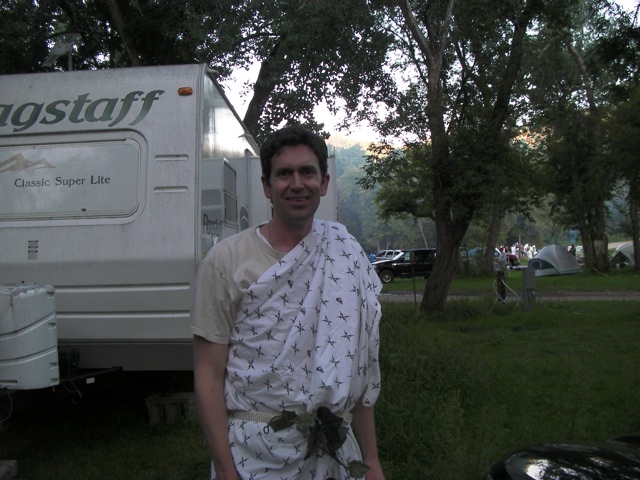 Of course they had corn, but they cooked it in a new way I had not seen before.
It turned out great, I declare Minnesota has the best corn on earth.
I got introduced to the Hot Dish, what I would call a casserole, any good Minnesota cook has a signature hot dish.  I had about five ears of corn here is some with wild rice and the toga party people.
Welch, the town near the campground, is really know for tubing, basically getting some inter tubes and floating down the river.  You can get on a bus and they drop you off at various points along the river depending on how long you want to float, 2, 4 or 6 hours and everyone ends up back at welch or at the campground.
Magic's friends lent me a tube.
I grabbed a tube and found a good spot to set a drift.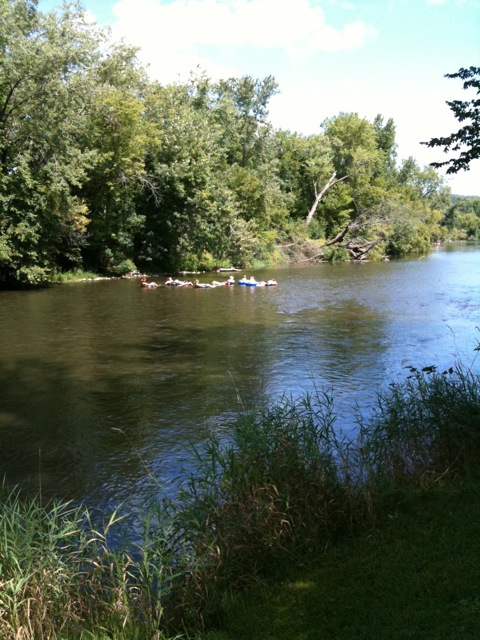 Totally relaxed and cooled off I made my way down the river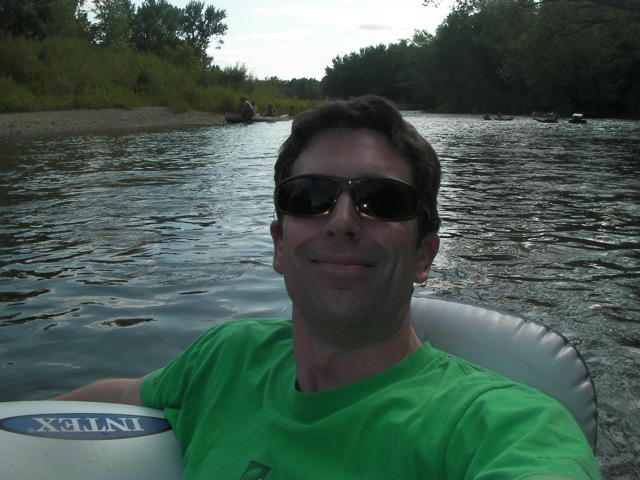 This was my view most of the time as I nearly dozed off.
The rapids approached.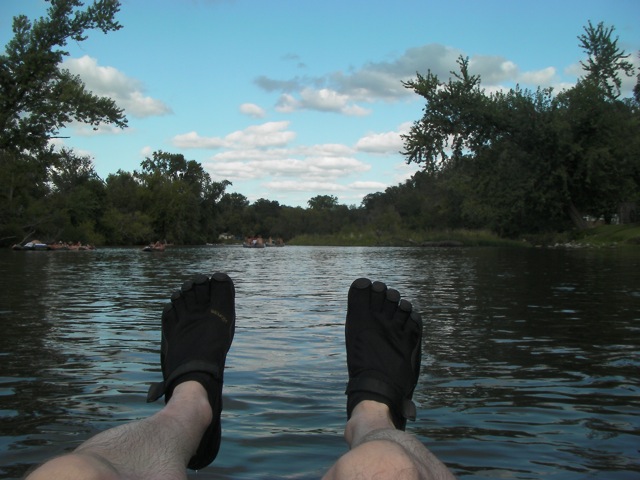 People really had this down, one for the cooler and they tied together.  I can't wait to go back.
People park at the Hidden Valley Campground for the whole summer and sometimes just leave their campers there all year.  It's a weekend getaway for Rochester, Minneapolis and St. Paul.
I got to put a coat of wax on the Xterra and parts of the camper as I prepared to head out for the big haul across South Dakota, looking good X.