I made it Rochester, MN and found my way over to Jeremy's (Magic) house.  They generously offered a spot out front.  It was so good to see a friend.  We both work on the internet and met out at a conference in San Diego, becoming fast friends. I'll never forget that cool VIP party on top of the Hard Rock Hotel that Magic got us tickets to.
I arrived and met his wife Maire and the kids were there for summer break.  Magic hard at work in the office.
On the way in I stopped for something called Candy Corn.  I'd heard of the quality of corn in Minnesota so I had to pick up some.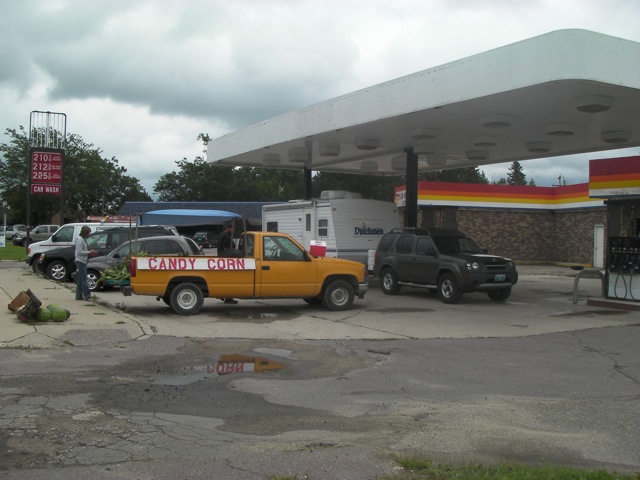 I couldn't believe it, $5 for this huge bag stuffed full.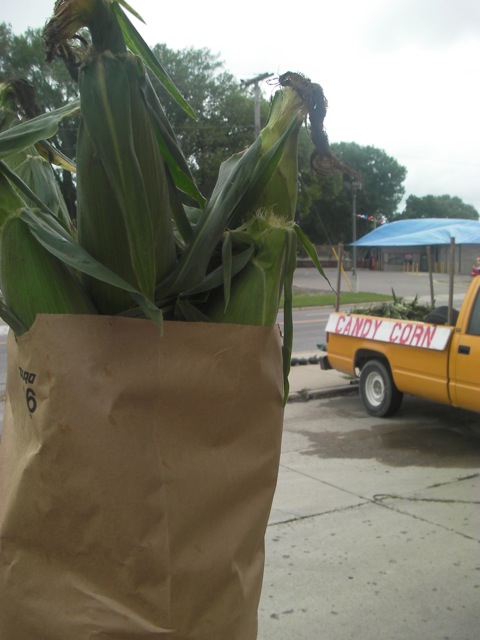 Later that night we had a good ole corn boil.
How good does that look, my mouth is watering again right now.
We made quick work of the corn.  It had to be the best corn I've ever had.  They just picked it that day, it was so sweet, the kernels just burst with flavor when biting into them.  I miss that corn.
I really liked Rochester.  In part because of the great friends there, but the town had a nice atmosphere, not yet a big city it still had a friendly vibe to it.  The people of Minnesota have a friendly reputation and I got the same impression.
We went out to eat at Newt's.
Newts
216 1st Avenue Southwest
Rochester, MN 55902
(507) 289-0577
www.cccrmg.com
And there was a street faire going on.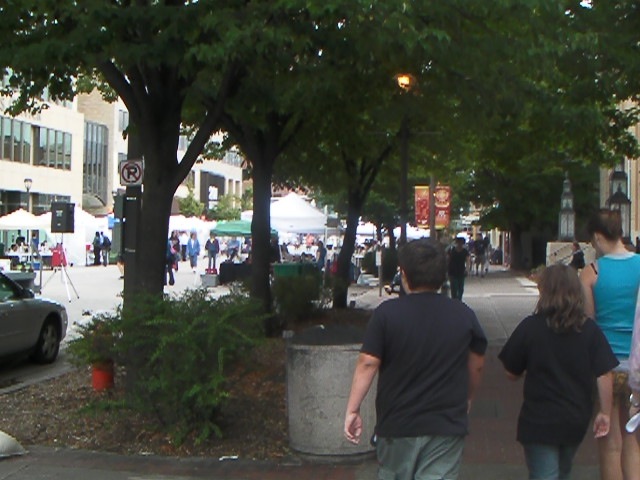 I picked up some homegrown and home made wild rice mix from this friendly husband and wife team.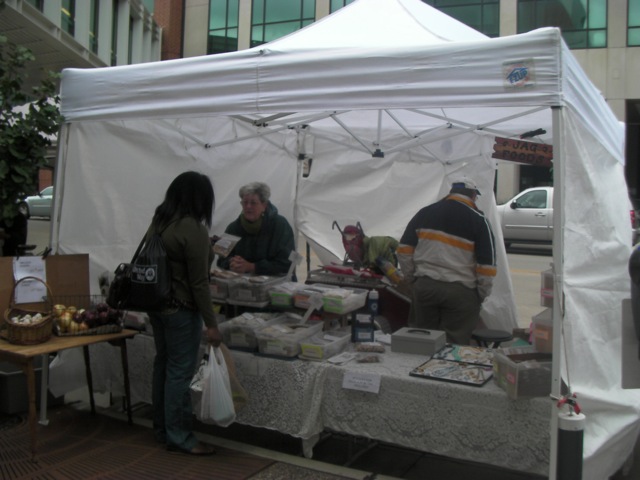 I made a donation to the VIGOR (the Vegetarian Information Group of Rochester), if I had more time I would have loved to explore more of the restaurants and places they mentioned.  But I did get a cool small gift for Nancy, lavender for her pillow.
Later that night Maire made some cookies, Magic brought them out, RV room service, so cool and so good.
So I finally tried my namesake Mexican restaurant, pretty much just like Taco Bell, just with a better name.