I get the following error when syncing my iPhone 3GS to itunes:
"Some of the Audible files in the iTunes library were not copied to the iPhone "iphone" because you are no authorized to play them on this computer."

I tried to deauthorize my account:
Got this confirmation message:
Once this is done, click on Books in the left sidebar menu: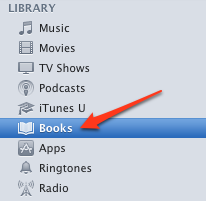 Click play on one of the books:

You'll get a warning message: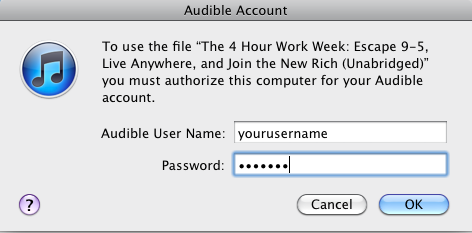 Enter your Audible username and password, then click okay. Â The book will start playing and you will now be able to sync your iphone/ipod/ipad without getting the error message.
Here are some references:
I found this thread:
https://discussions.apple.com/message/4197927?messageID=4197927
So I contacted Audible on 4/27/2011 and am awaiting their response.
It's 5/2/2011 and there has been no response from Audible, however I came across a fix to the problem described above by chance and it worked.