Lan Chi's
1320 Belknap St.
Superior, WI
From the outside this restaurant looked questionable, but something drew me to it.  The randomness of the place in a slightly run down neighborhood, I postulated they must be doing something right to be able to survive here and I hoped it was not just the prices or my hunger.  I had to try it out, and maybe they would have spring rolls, the sign did say Vietnamese after all.  The family run place had a going away dinner happening and it was fun to see them at ease.  I got the menu and was overwhelmed.
I ordered the vegetable spring rolls, I only hoped they matched the ones I was introduced to at Oki Doki.  In addition I had one of the Traditional Vietnamese Dishes, Bun Cha Gio (Rice noodle, egg roll, pork).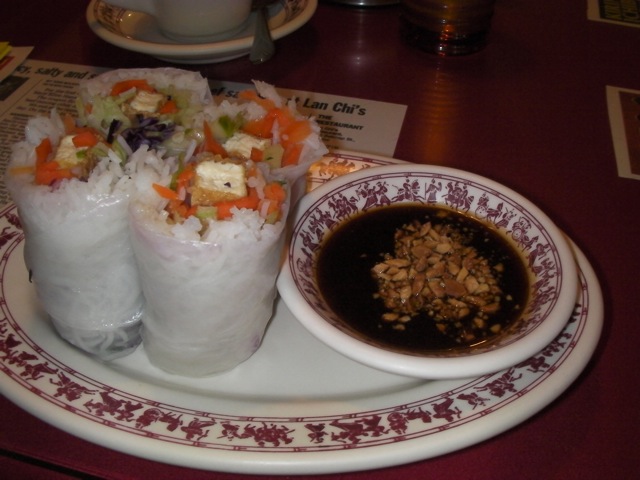 They were excellent as was the peanut dipping sauce.
Next camp the main disk.
Great as well with this sweet light oil sauce.