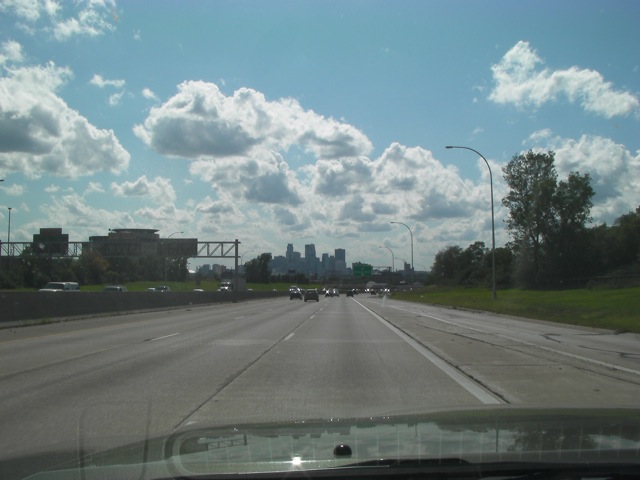 From Duluth I headed down to the Twin Cities of St. Paul and Minneapolis.  I stayed over at one of the indian casino's rv parks, the one near Mystic Lake called:
Dakotah Meadows RV Park
2341 Park Place Northwest
Prior Lake, MN 55372-4107
(952) 445-8800
www.dakotahmeadows.com
A huge storm unleashed bucket fulls of rain when I arrived, I have never seen rain this bad.  When I got back from the city one day, the staff left a note on my rig advising of tornadoes and show the shelter and evacuation routes.  Overall I was ready to get out of the city, but I wanted to at least see the downtown.  I don't think I experienced the best of this city, partly because I came from wooded camping and a great connection with nature so my mind was in a different place the change in feel of a city vs. the small town was very evident and I wanted to get back to the small and mid sized town atmosphere, plus the huge storm didn't help.  I'll have to give the city another chance under different circumstances.
It cleared a bit and I made my way into the city, here is a nice shot going over a bridge from Minneapolis to St. Paul.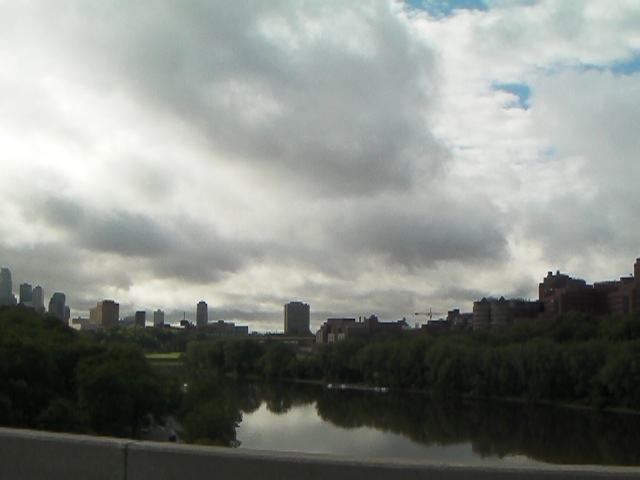 The skyways downtown were my favorite feature of the city.  One could literally make their way through most of the city without going outdoors.  This just emphasized to me how cold it much get here during the winter.