From Bayfield I made my way over to Duluth to stop before heading down to Minneapolis.  At first it struck me an a very industrial town past the prime of the mining days.  I headed out toward the beaches and found some really nice areas and beaches over at Park Point, I headed out for some exercise by walking down the beach, here is a shot with Duluth in the background:
Minnesotans like to have some fun:
I also went into town to see the famous raising and lowering bridge down by canal park and the lighthouse.  This part of town had a great life to it and lots of people around.
Next I went over to the gardens on the other side of town and happened upon The Leif Erickson Park Rose Garden.
In full bloom the park really had some nice roses. Â My Mom being a huge rose gardener, I grabbed this shot for her.
Taco John's are all over the place in Minnesota, I think they must be like Taco Bell, but now they got the name right.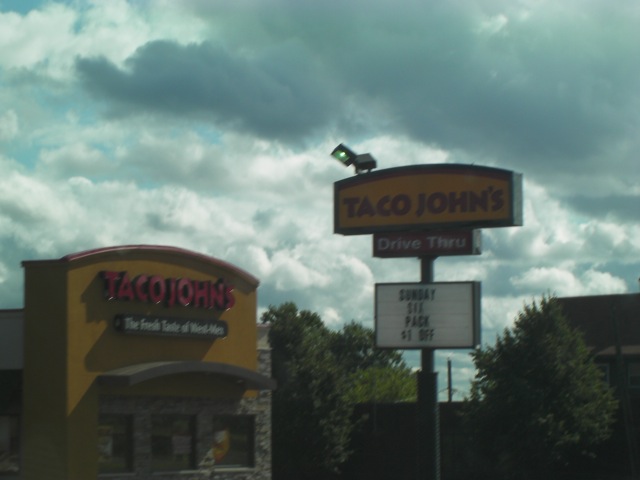 I cruised around the old downtown to have a look around and came across this old book and antique shop.
This picture helps remind me of what I could become if I let my pack rat genes manifest fully.  This huge store had collections of everything, huge collections of everything.  The collector and treasure hunter in me could hardly leave, yet the minimalist part of me couldn't wait to get out.
I finally mustered up the determination to leave and stopped at The Last Place on Earth.  Tons of concert T-Shirts and odd, fun and kinky things were the mix of this store.  I had a good time looking around.