After my first night I continued the drive up to Michigamme and oh course has to stop for some Jilberts Ice Cream.  This ice cream is some of the best I have ever tasted.  I look forward to it on every trip to the UP.  They vary flavors and my top three favorites are Mint Chip, Moose Tracks that had chunk pieces of rich dark chocolate throughout and Cherry Mackinac Island Fudge.  This one left me fully satisfied: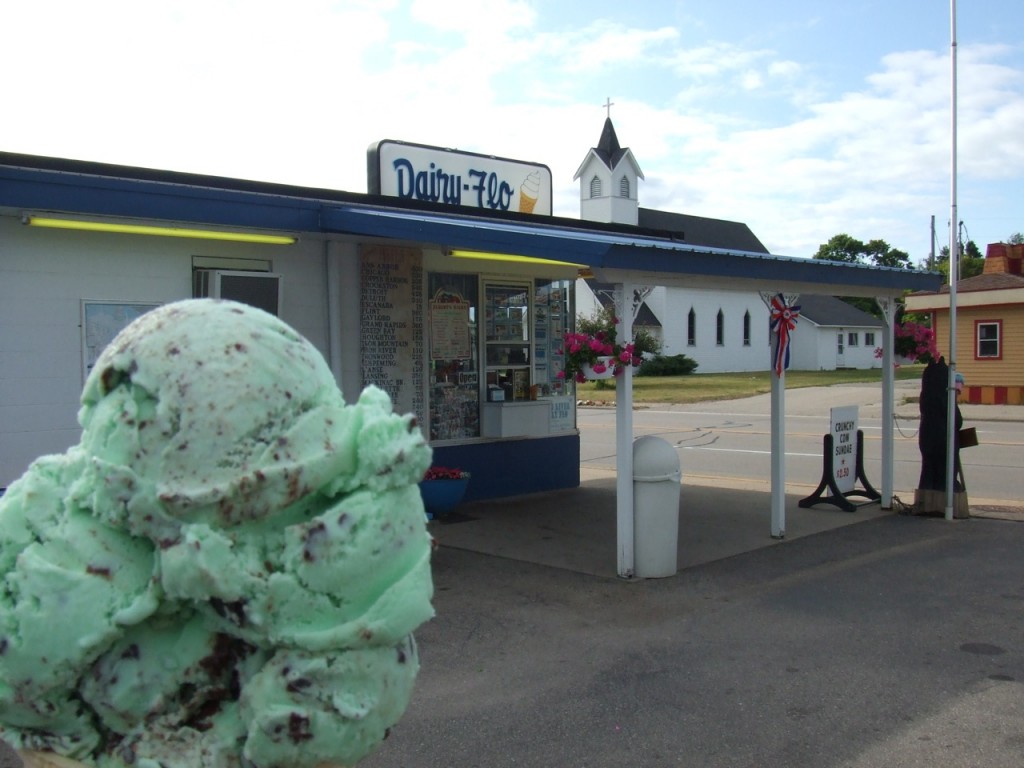 And then I stopped for some Black Cherries fresh from Michigan.  They had an amazing flavor, I had to stop myself from eating the entire bag, Nancy would sure like these.
So I made it all the way to the cabin drive way and in the last five hundred yards there is a hill that needs a little speed when driving up it.  I stopped, engaged the four wheel and drive and off I went up the hill, but about half way up the tires began to spin, I stopped however the weight of the Dutchess pulled me back down the road, I guided it best I could, but ended up sliding off into the forest:
You can see how far I got here:
I got out and walked down to greet Mr. B, he wondered why he didn't hear the car drive up.  ha.
With darkness falling fast, our only option was to best secure the rig where it lie.  Mr. B and rigged a chain and come a long which and left it to the next day.  Well in the middle of the nigh I realized I needed some things out of the trailer and completely forgetting about chain managed to walk right into it.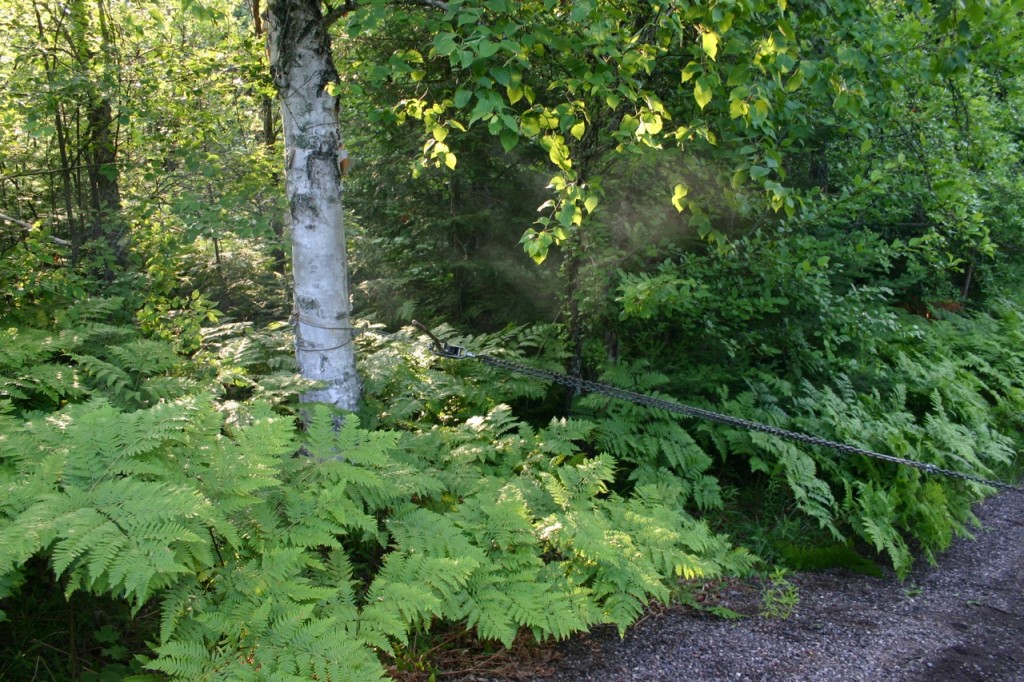 Here is a back view, the hill looks so small from this angle, but looks can be deceiving.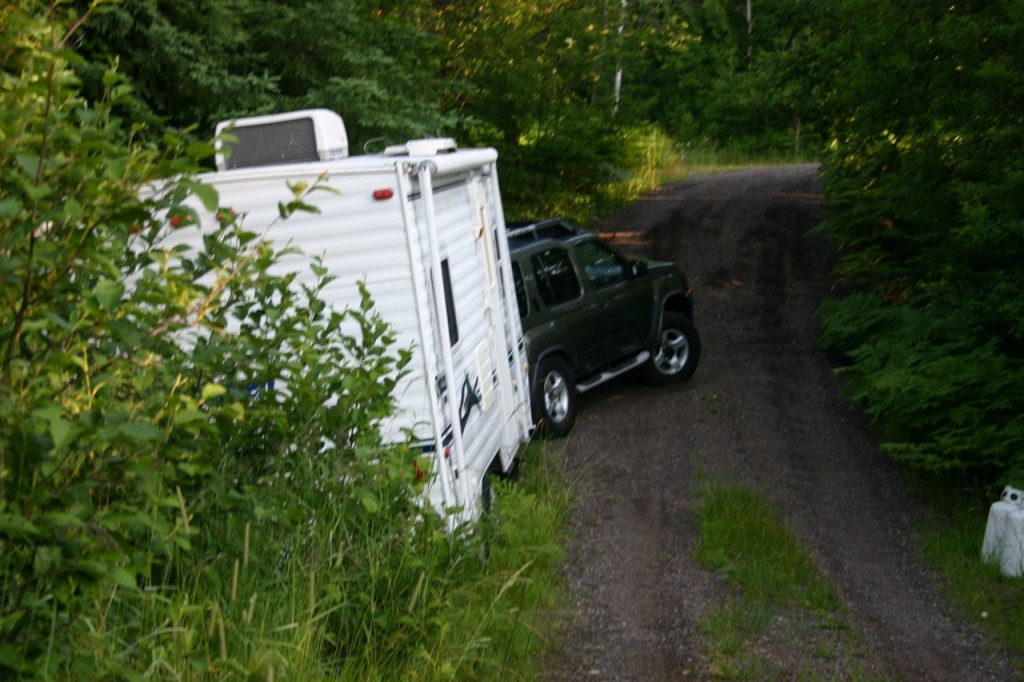 A view from the inside to show the angle
The next day I got to see just how close I got to total disaster.  Incredibly the trailer just missed rubbing up again the trees.  I was truly lucky, it could have done some real damage to the siding:
Inches from devastation
The next day my the cavalry arrived, here is John Blank working the chainsaw.
These are some great friends, rather than just pull the rig out, risking a scraping against siding, they cut and pulled away the trees.  Here is Barry in white and Mr. B in blue making sure they get that precariously close tree to fall away from the Dutchess.
Barry worked the shears, he is a retired electrical company lineman so this was nothing new to him, and there Bernie Marketty below, Berney engineered the whole plan, coming the night before to look it all over.  I am so grateful to have such good friends and experienced woodsman to help me out of this situation.
We made quick work of it, Bernie tied a chain on his 454 Suburban and we easily made our way up to the drive.  In discussions we really think something happened to the four wheel, so we will check it out, but I'm just happy to be in Michigamme and setting up camp.